Read at Home Plan
     Grade Level Reading Time:
Pre K Read for 10 mins

Y5, K-1 Read for 15 mins

2-3 Read for 20 mins

4-5 Read for 30 mins
      Reading Resources:
Reading book bags will go home daily

Benchmark Online (levelled text)

Clever Link

Readworks

Scholastic

NewsELA
      Reading Accountability
Respond to Reading

Reading logs

Reading graph

Reflection logs

Response form for each grade level
Positive Reinforcement/ Recognition
"Top Readers of the Month"

Photo on school/ class Blog

Photo posted outside the classroom

Lunch with teacher/ principal
Commitment by teachers, students and Parents
Read at home pledge s

igned by parents , students and parents
Read at Home Pledge
Oakman Students' Pledge to
Read to Succeed
Reading is fun and books are cool too.
I will read a book daily to learn something new.
I will learn different words and I will listen in school,
When teachers read stories and share reading rules.
I will practice my skills in every way,
Reading is something I will do everyday.
Reading offers great adventures to me,
Reading will help me be the best I can be.
I will read to Succeed!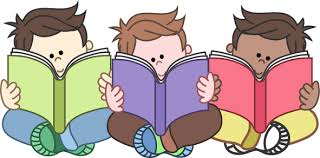 I _______________ pledge to read for ____ minutes everyday so that I can succeed.
I _______________ pledge to listen to my son/ daughter read every day.